Partner Institutions of a.r.t.e.s. EUmanities
a.r.t.e.s. EUmanities and its fellows benefit from the graduate school's extensive cooperation network of international and intersectoral partners. a.r.t.e.s. is looking forward to welcoming new partners at any time to promote excellent research and support young careers in Europe.
Academic Partners:

Centre d'histoire de Sciences Po, Paris

Centre for Medieval Studies, University of Toronto

Centro per l'Edizione di Testi Filosofici Medievali e Rinascimentali, Università del Salento

Cologne Center for e-Humanities, Universität zu Köln

Cologne Center for Ethics, Rights, Economics, and Social Sciences of Health, Universität zu Köln

Department of Linguistics, University of Arizona

Deutsches Archäologisches Institut Rom

Digital Scholarly Edition Initial Training Network, Universität zu Köln

École Doctorale "Sciences du Langage", Université Paris Diderot – Paris 7

European Graduate School for Ancient and Medieval Philosophy, European Network

Facultad de Psicología, Universidad Diego Portales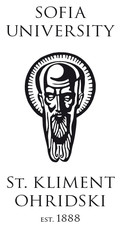 Faculty of Philosophy, St. Kliment Ohridski University, Sofia

Global South Studies Center, Universität zu Köln

Graduate School for Social Research, Institute of Philosophy and Sociology, Polish Academy of Sciences

Graduiertenschule für LehrerInnenbildung, Zentrum für LehrerInnenbildung, Universität zu Köln

Institute for German Cultural Studies, Cornell University


Leuven Centre for the Study of the Transmission of Texts and Ideas in Antiquity, the Middle Ages and Renaissance, KU Leuven

Nordrhein-Westfälische Akademie der Wissenschaften und der Künste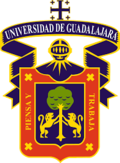 University Center for Social Sciences and Humanities, Universidad de Guadalajara

Vicerrectorado de Investigación, Universidad de Sevilla
a.r.t.e.s. EUmanities has received funding from the European Union's Horizon 2020 research and innovation programme under the Marie Skłodowska-Curie grant agreement No 713600.