Dissertationsprojekt von Sophie Mürmann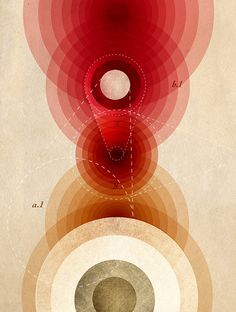 Differentielle Objektmarkierung in den romanischen Sprachen. Eine Untersuchung des Einflusses verbaler Parameter (Arbeitstitel)
Bei der differentiellen Objektmarkierung (DOM) handelt es sich um ein in über 300 Sprachen belegtes grammatisches Phänomen. Sprachen mit DOM-System weisen eine Variation bei der Kodierung direkter Objekte auf, wonach in diesen Sprachen nur einige direkte Objekte eine morphologische Markierung erhalten, während andere unmarkiert bleiben. Auch in den romanischen Sprachen stellt die DOM ein weit verbreitetes Phänomen dar. Als Parameter, die die Markierung eines Objektes bedingen, werden hauptsächlich semantische und referenzielle Eigenschaften des direkten Objekts, wie Belebtheit, Definitheit und Spezifizität sowie der informationsstrukturelle Faktor der Topikalität angenommen. Wie jedoch Untersuchungen für das Spanische zeigen, scheinen auch verbale Parameter wie Agentivität und Affiziertheit bei der DOM eine Rolle zu spielen.
Das Dissertationsprojekt möchte, basierend auf Korpusanalysen und Elizitationsexperimenten, den Einfluss verbaler Faktoren auf die Distribution der DOM in einer Auswahl an romanischen Sprachen und Varietäten (darunter u.a. im Katalanischen, Sizilianischen, Okzitanischen und Protugiesischen) systematisch untersuchen. Ziel ist es, eine Aussage darüber zu treffen, zu welchem Maß verbale Parameter in den jeweiligen Sprachen für die DOM relevant sind und inwiefern diese in den einzelnen Sprachen mit nominalen Parametern interagieren. Dahinter steht die Frage, ob sich möglicherweise mit Blick auf bestimmte Verbklassen oder rollensemantische Aspekte Generalisierungen für die zu betrachtenden romanischen Sprachen treffen lassen.
Kurzbiographie
Sophie Mürmann, geboren 1989, studierte an der Universität zu Köln Europäische Rechtslinguistik im Bachelor und Romanistik und Linguistik (Allgemeine Sprachwissenschaft) im Master. Während des Masters nahm sie zudem am a.r.t.e.s. Research Master-Programm teil. Ihre Masterarbeit schrieb sie zum Thema "Belebtheit im Balinesischen" bei Prof. Dr. Nikolaus P. Himmelmann. Seit Oktober 2016 ist sie Stipendiatin der a.r.t.e.s. Graduate School for the Humanities und promoviert am Romanischen Seminar unter der Betreuung von Jun.-Prof. Dr. Marco García García.
Kontakt: sophie.muermann@uni-koeln.de
Vorträge
"Nominal and verbal factors for Differential Object Marking in Spanish and Sicilian", 9. November 2018, IX. NEREUS Workshop "Morphosyntactic and semantic aspects of the DP in Romance and beyond", Bergische Universität Wuppertal, mit Marco García García.
"The prominence of proper names in the extended animacy hierarchy", 13. Juli 2018, 2nd International Conference "Prominence in Language", Universität zu Köln, mit Javier Caro Reina.
"Role semantic parameters for Differential Object Marking in Spanish and Italian", Workshop "DOM in Spanish - diachronic change and synchronic variation", Universität Zürich, 4. Juni 2018, mit Alessia Cassarà.
Lehrveranstaltungen
Sommersemester 2018
Proseminar "Belebtheit, Definitheit und Topikalität in den romanischen Sprachen", Romanisches Seminar, Universität zu Köln
Titelbild: Composition in color by Chad Hagen © Chad Hagen // Portraitfoto: Patric Fouad